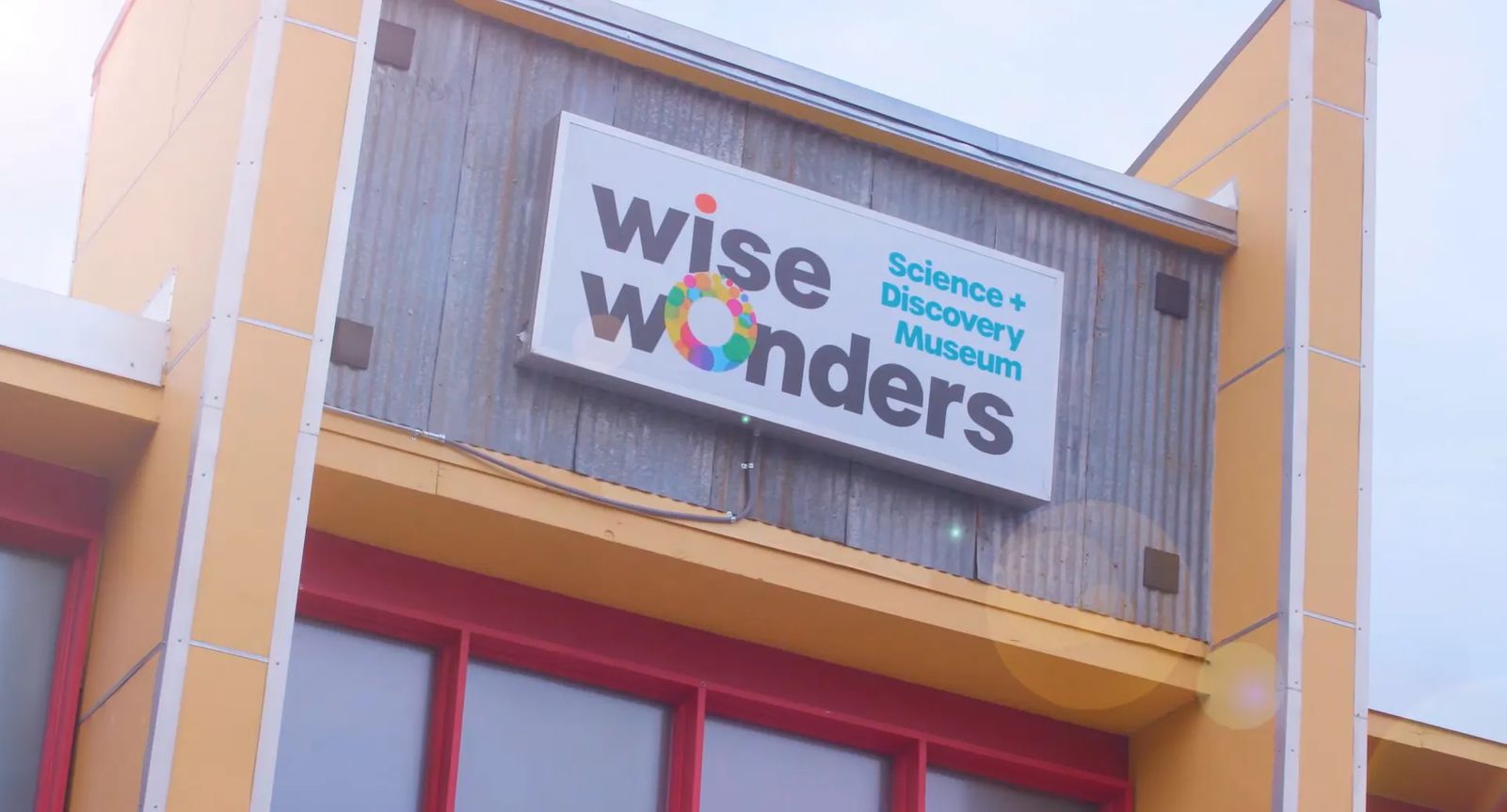 About Wise Wonders Science and Discovery Museum
Wise Wonders Science and Discovery Museum started as a project of the Junior League of Billings in 2009. With only $3,000 and a handful of exhibits, we formed a "museum without walls" where Wise Wonders representatives brought mobile (and not so mobile) exhibits to events all over Billings.
In 2012, a feasibility study was completed by Chuck O'Connor. A steering committee formed to oversee the project, and a business plan was developed by MSU Billings. In 2014 the steering committee developed a board and received 501(c) 3 status.
In 2015, Wise Wonders received donated space at 110 North 29th Street, where we operated out of until 2019. As the museum expanded, so did the need for a larger space.
In 2019, Wise Wonders moved locations to 3024 2nd Ave N, where we are currently located. We renovated our building to expand our space, acquired numerous interactive exhibits, and expanded our daily and seasonal programming.
Wise Wonders grew from the ground up, and we intend to keep on growing!
MISSION
Our mission at Wise Wonders Science and Discovery Museum is to engage curious, creative, and scientific minds in a playful learning environment for all children and families. Central to this mission is supporting STEM education through fun and interactive exhibits that support learning through play.
VISION
Wise Wonders envisions a connected community that inspires a passion for lifelong family learning.
GOALS
We strive to bring families together and develop a lifelong love of learning between children and their caregivers. Wise Wonders seeks to encourage all children to explore science, technology, engineering and math in a collaborative environment.
VALUES
We value inclusion: Wise Wonders welcomes all children and families to learn through play at the Museum.
We value fun: Wise Wonders is a positive environment where all children and families can be playful together and enjoy exploring STEM concepts together.
We value curiosity and creativity: Wise Wonders empowers all children and families to make discoveries, ask questions and create solutions to real-world problems.
We value interaction and innovation: Wise Wonders offers all children and families the opportunity to engage in hands-on STEM exhibits and activities that foster excitement for science, technology, engineering and math.
We value safety: Wise Wonders provides a positive, safe and encouraging place for all children and families to discover a passion for lifelong learning through interaction.