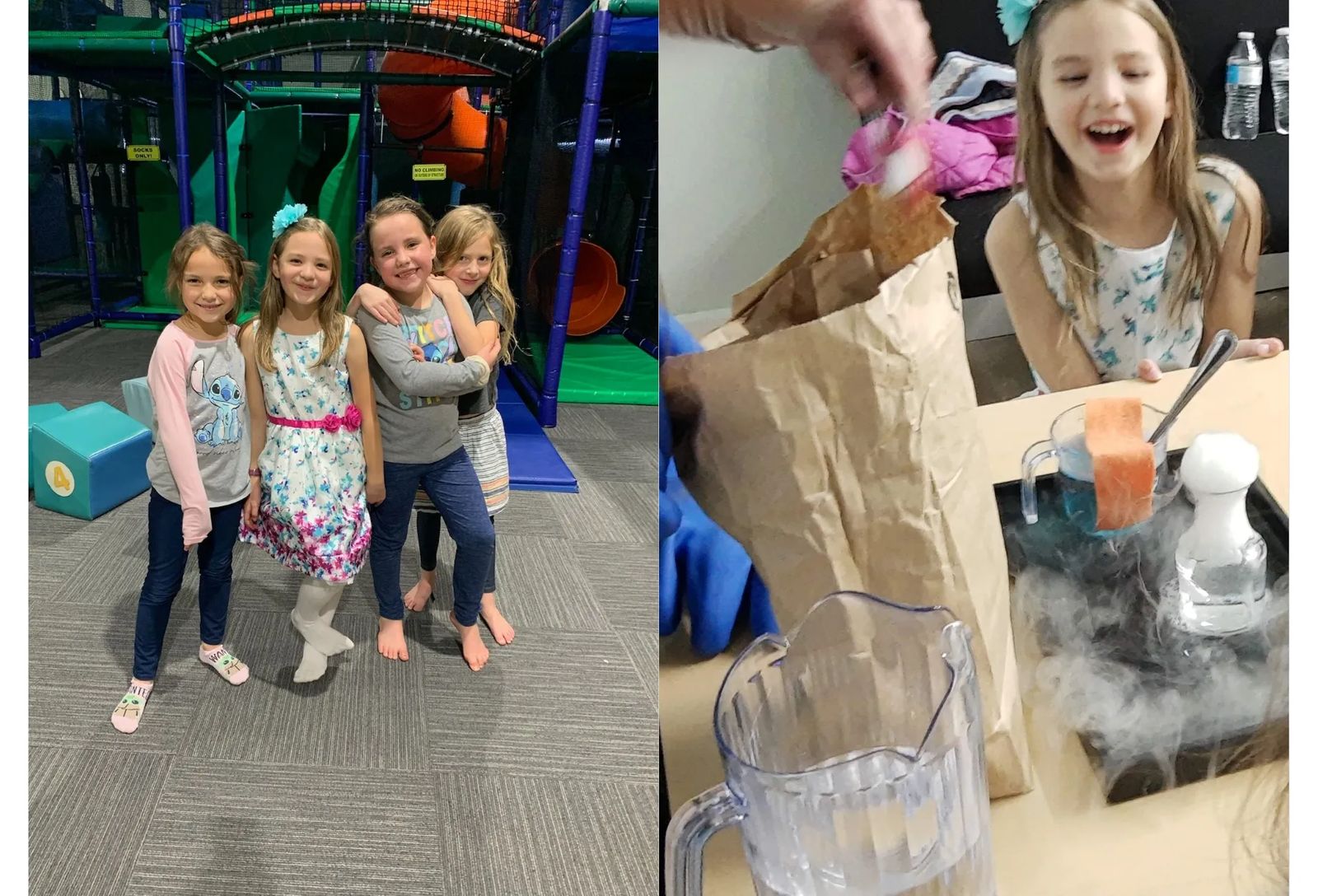 Join us for your next Birthday Party!
Please book parties at least two weeks in advance as space fills up fast.
A non-refundable deposit of $50 is due at booking to secure the party date. You may pay the deposit via cash, check, or credit card. The deposit is put towards the total final cost of the party.
Memberships, Guest Passes, Groupons, BOGOs, and any other discounted admission prices cannot be applied to birthday party cost. All party attendees must be accounted for in the cost of the party - additional attendees cost $7 each. No exceptions.
The birthday area space is available for two hours. Visitors may serve food, cake/cupcakes, drinks, etc. as long as it stays in the party space. Visitors are responsible for supplying plates, cups, napkins, and utensils.
Book Your Birthday Party
Birthday Parties During Museum Open Hours: $150 nonmembers, $125 members
Includes 24 guests total (children or adults). Each additional guest is $7/person.
Options on Tuesday-Saturday:
10am-Noon
12:30pm-2:30pm
3pm-5pm
Birthday Parties After Hours: $200 nonmembers, $175 members
Includes 30 guests total (children or adults). Each additional guest is $7/person.
Tuesday-Saturday: 5:30pm-7:30pm
Options for Sunday:
11am-1pm
1:30pm-3:30pm
4pm-6pm
Birthday parties may be booked by calling (406) 702-1280. Please note that your reservation is not confirmed until deposit is paid. For any questions, please email info@wisewonders.org.