Investigate, Play, Learn: Wise Wonders Summer Camps 2022!
Last updated: 6/27/2022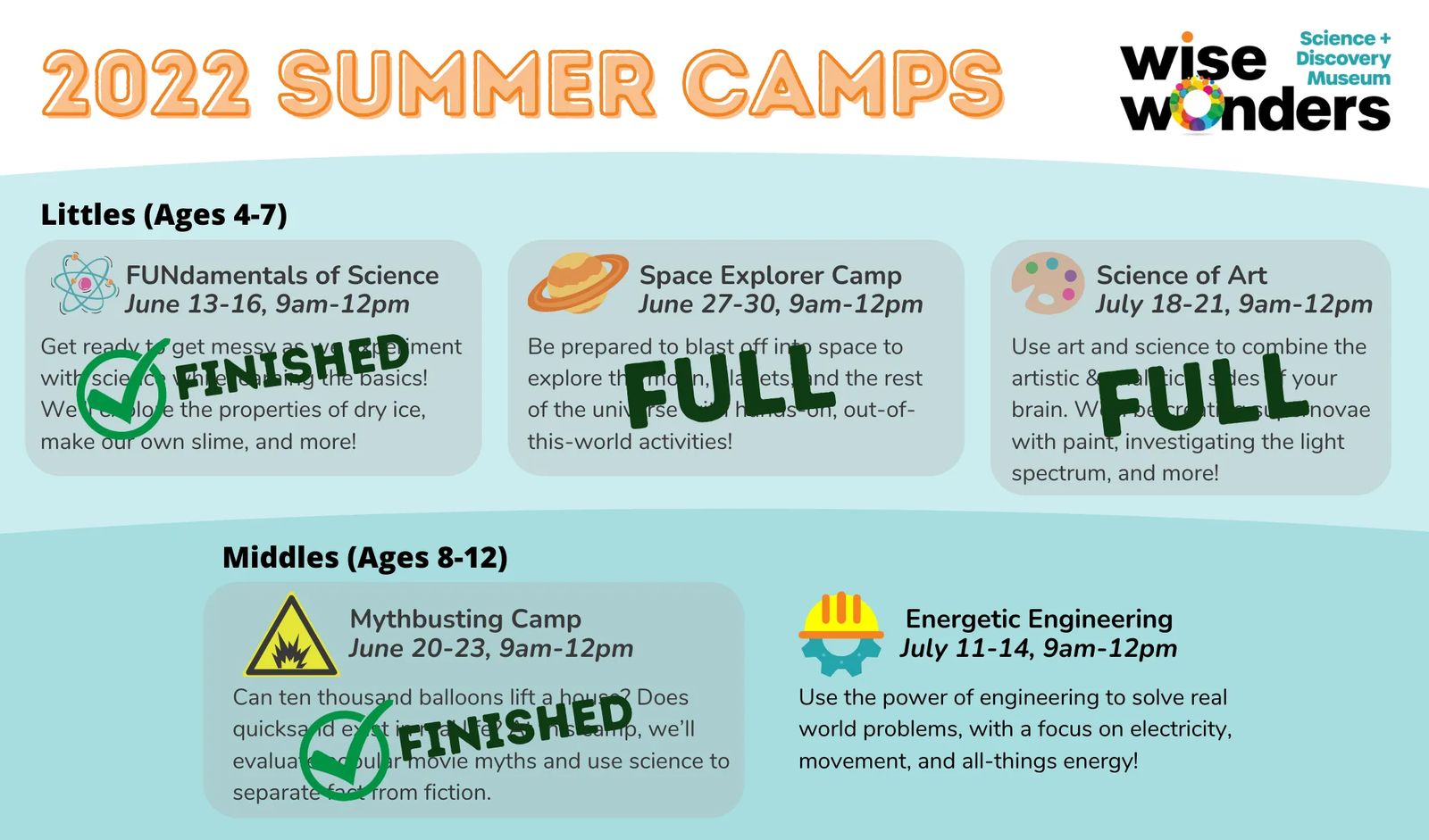 Come explore science with us!
We explore the many topics of scientific inquiry with fun and interactive activities each week. Camps run in four-day long sessions, Monday through Thursday 9am-12pm, each with a new theme. We offer fifteen spots per camp, divided by age (Littles: 4-7, Middles: 8-12) that are available on a first come first serve basis.
Once you are done registering, please pay using the PayPal button below. You must complete both the registration form and the payment to complete your child's enrollment.
Snacks:
We will provide snacks, but we ask that all campers bring their own water bottles.
Pricing
Members pricing: $125/child per four-day session
General admission: $150/child per four-day session
Cancellation Policy
Cancellations made prior to two weeks before the start date of the camp your child is enrolled in will be reimbursed. Any last minute cancellation (less than 2 weeks prior to camp) will not be refunded. If, however, you must cancel your enrollment, please contact lalmanza@wisewonders.org.
More Information
Interested in learning more about our summer programming? Email lalmanza@wisewonders.org with any questions you may have!